Tottenham boss Harry Redknapp has today revealed that the FA have not spoken to him regarding the recently vacated position of manager of the England national squad, but insists that if they were to ask him to fill the void left by Fabio Capello he would refuse, with the management of Spurs his highest priority.
Capello quit his post at England over two weeks ago but the FA have yet to find a suitable replacement, with them appointing the England Under-21 and Olympic team coach Stuart Pearce as the interim manager for the upcoming friendly against Holland.
When asked of his opinion of Pearce, Redknapp praised his professionalism, saying:"I am sure he will do well.
"I signed him as a player for West Ham and he was fantastic. I tried to sign him two years before but the chairman at West Ham at the time said 'he's too old Harry, he's finished'.
"Then he went to Newcastle, didn't do so great, but I took him to West Ham two years later and he was absolutely fantastic. He was top class."
Redknapp was a clear favourite to replace Capello, but he has stated that the FA have not approached him regarding the matter. He was also keen to emphasise the importance of his role at Spurs, where he has today stated his willingness to make them the top London club, his goal for the season being to finish fourth in the league, ahead of rivals Arsenal.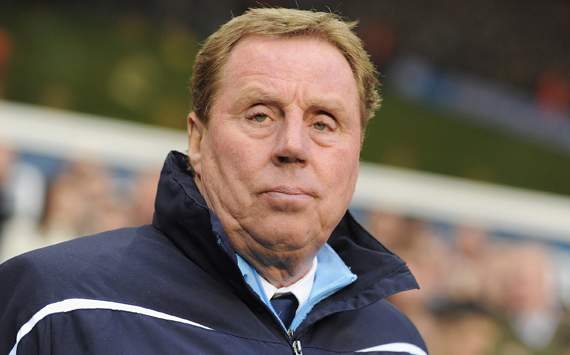 Speaking of who he believes Pearce should award with the captain's armband following Terry's dismissal from the role, Redknapp pointed towards Spurs midfielder Scott Parker: "It's up to Stuart who he picks but Scotty would be a good captain. There are a lot of good candidates there but Scott has captained the team here a couple of times here this year and he is a fantastic boy, a great professional.
"You couldn't get a better boy. He is a top-class person and a top-class player."
Follow @CraveOnlineUK for more football news as and when it happens.